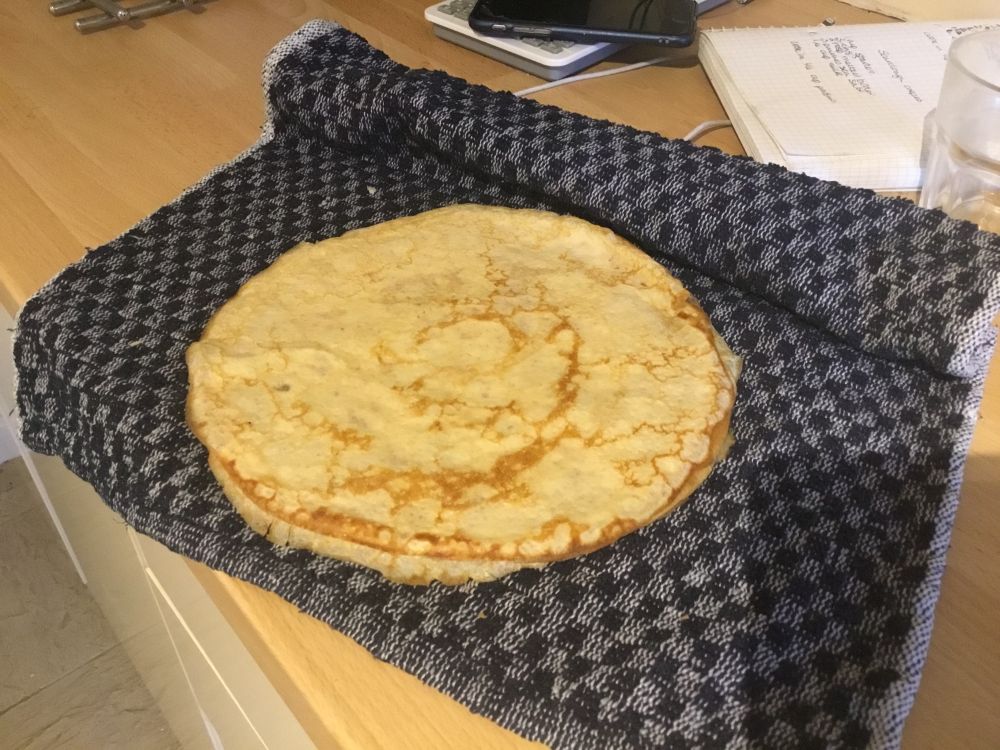 If you have ever wondered how the fancy restaurants manage to make these lacy, fine and slightly tangy crepes in their posh deserts .. then here is one of the trade secrets … the inclusion of sourdough starter as a base for the batter.
If you have ever eaten proper french crepes you will recognise instantly the delicate taste of these gorgeous golden disks – definitely not the kiddie pancakes of old!
In fact I would go as far as to say that these are my favourite things to make when there is surplus starter – why not treat yourself and give it a go?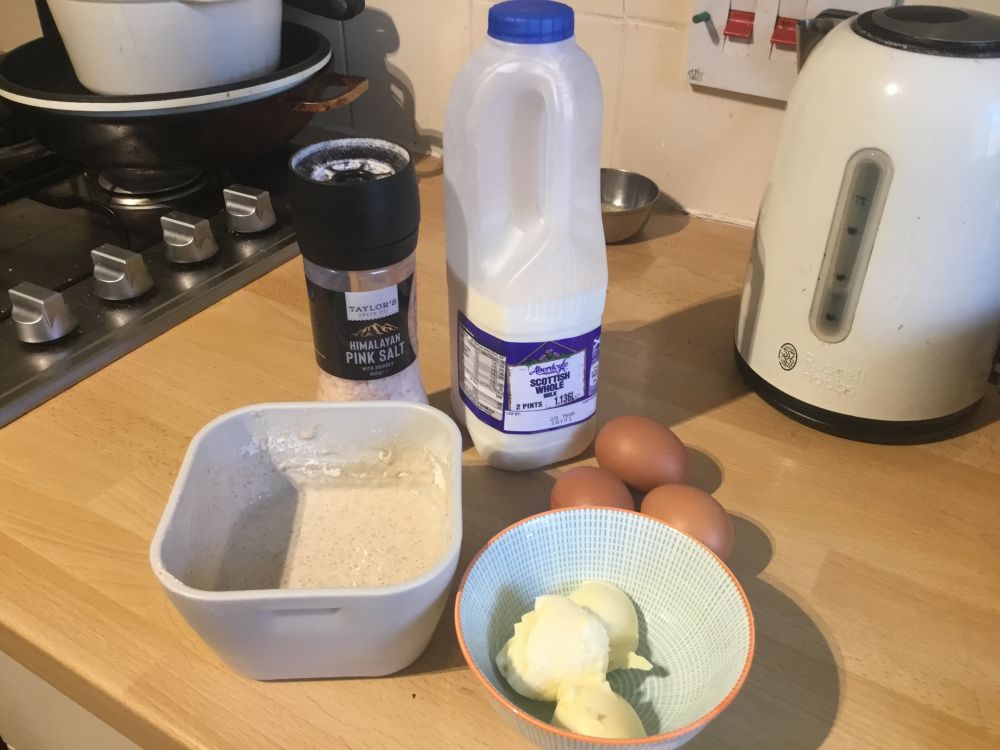 Sourdough Crepes
1 cup of sourdough starter
3 eggs
3 tbsp melted butter
0.5 tsp sea salt
4 tbsp milk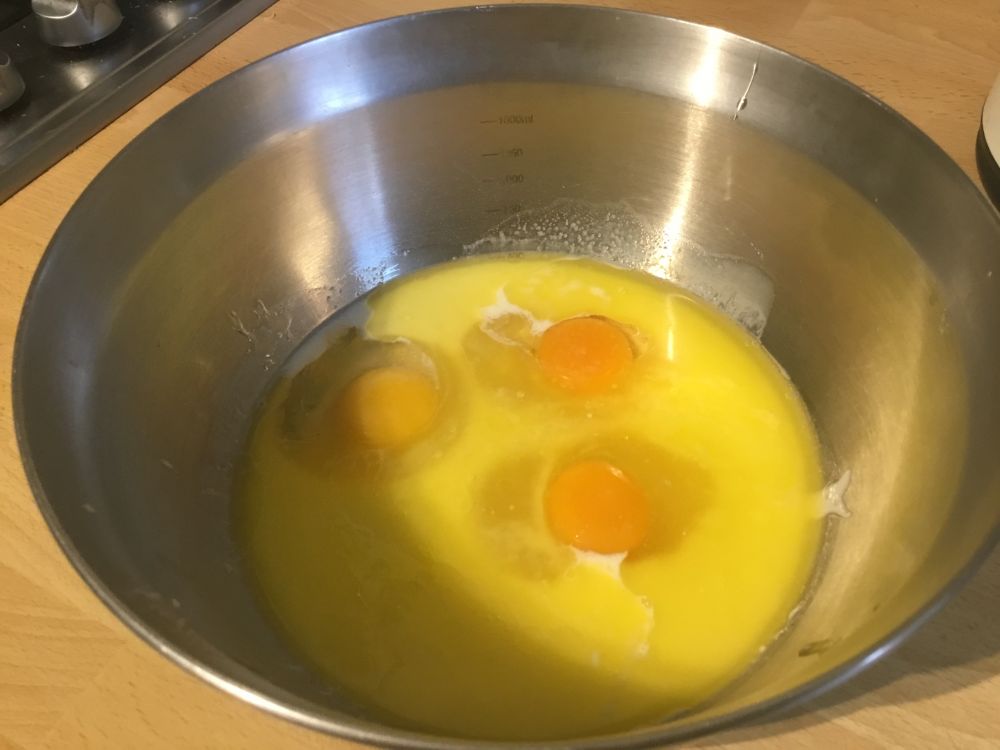 Recipe … erm .. well .. put everything in a bowl …..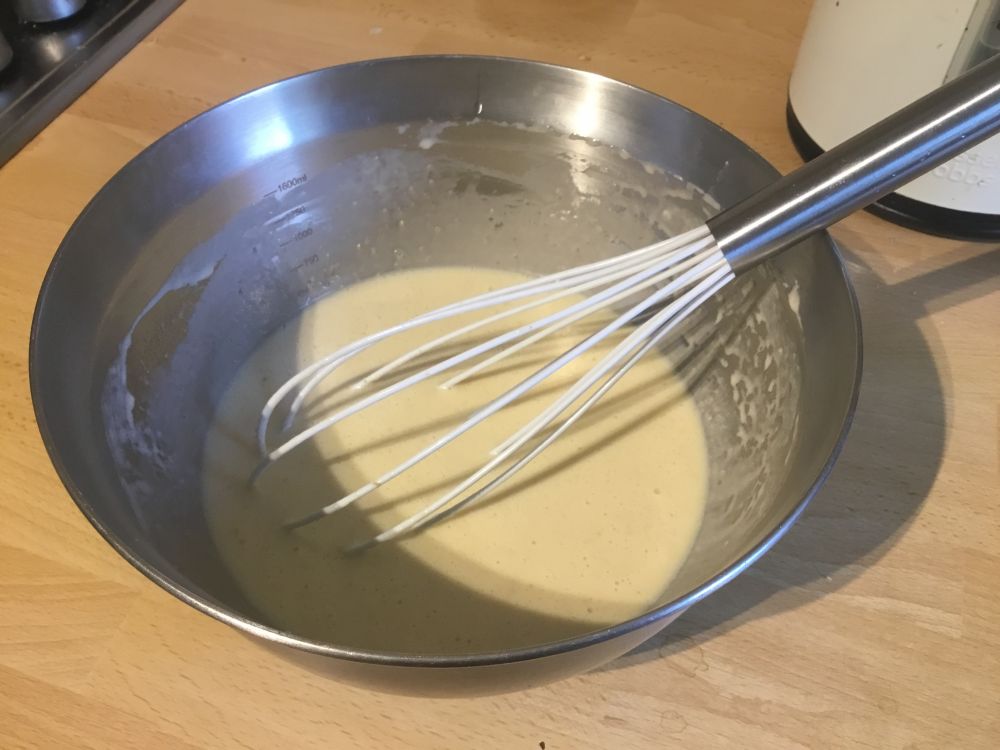 … and whisk until its smooth .. and .. well … that's pretty much it!!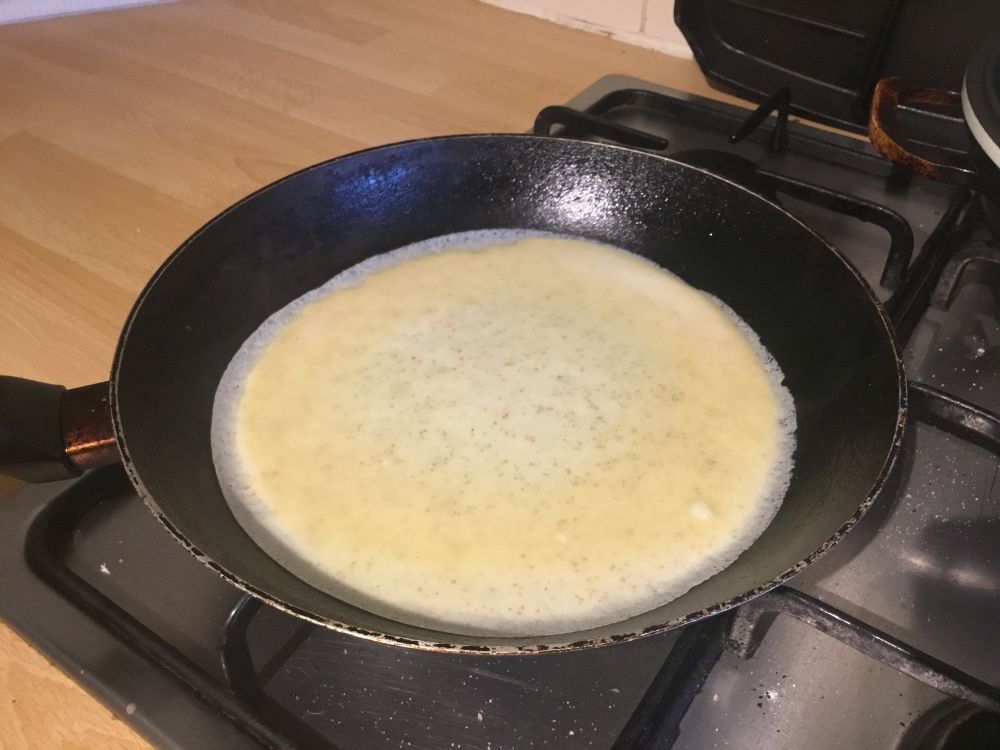 Heat a pan over a medium heat and wipe with a little oil on a piece of kitchen roll to help the pancakes slide out.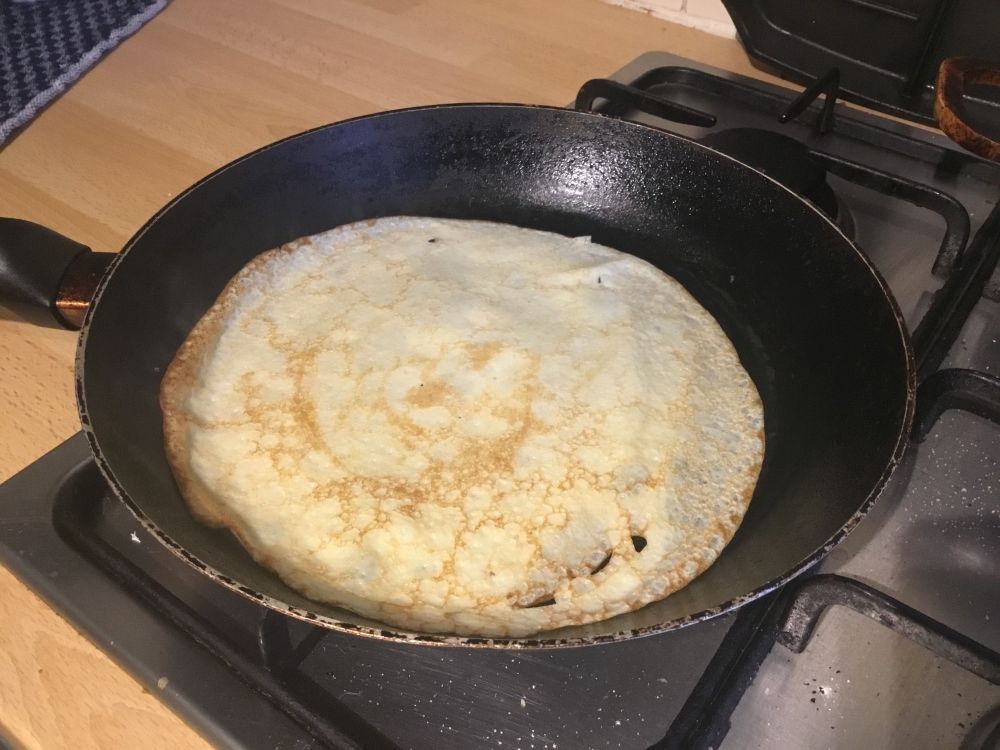 A couple of minutes to get nice and golden on the first side before carefully tossing or turning (these crepes are pretty fragile so go carefully)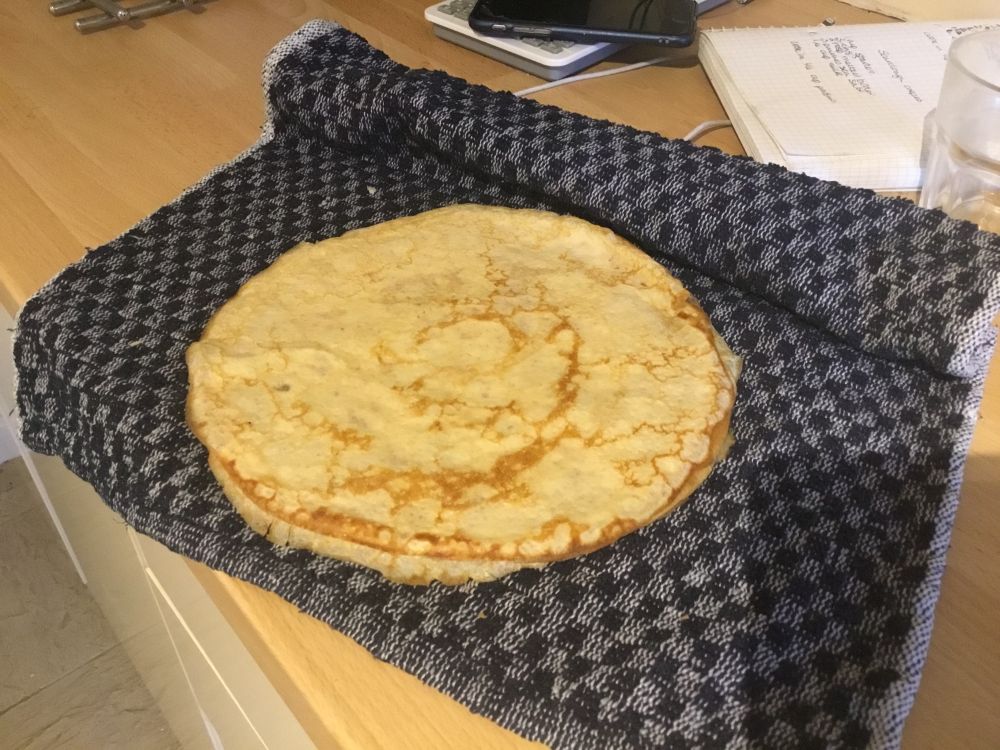 Then slide out of the pan and into a folded teatowel. In my pan I can get about 9 pancakes from the mix.
These disappeared almost as soon as they came out the pan .. scoffed by boys with in turn golden syrup, honey, chocolate spread and finally chocolate spread with mini marshmallows!
The one I had with a smear of slightly melted butter and a cup of strong coffee was perfection itself even if I do say so!
So .. what would be your favourite topping for a posh crepe?